Stimulation To Enhance Baby's Verbal And Nonverbal Communication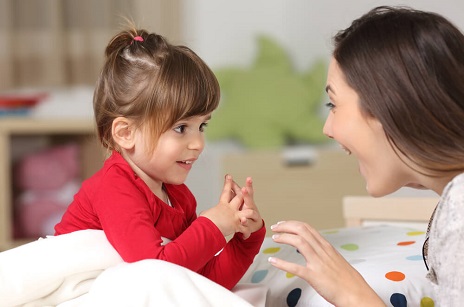 Meaningful relationship between the baby and its parents/caretakers is what helps the baby to experience communication, while learning a new language. Your baby's first year of life builds the platform for language development. As they absorb what they see and hear through interactions with you and people around them; you are their biggest stimulation.1
When your baby is trying to learn the twists and turns of language, it involves multiple things such as—non-verbal communication, processing and understanding sounds, and producing sounds. But do not underestimate your baby, as even with the complexities of language; your baby's ability to communicate and acquire language, especially in the first three years is astonishing.1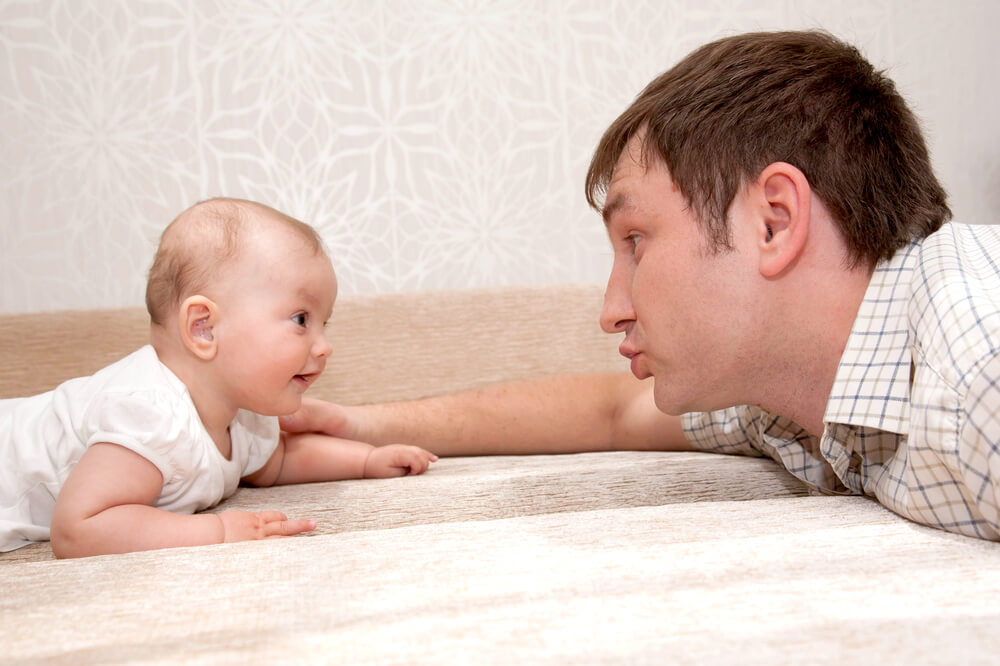 Non-verbal communication skills create a vital foundation for the emergence of language development.2 It includes facial expression, body, language, body and eye contact, personal space and tone of voice. When communicating with your baby, you choose your words carefully, but most of the communication with your baby is non-verbal. So it is imperative to match your verbal and non-verbal communication. After all, what you see is the reality.3 Communicating is a two-way activity; your baby communicates with non-verbal means of communication, talking, listening, thinking, and understanding.4
Following are few stimulation tips that can help you4
Action point
Stimulation tips
 
Interact non-verbally

Establish and maintain eye contact with your baby
Speak to them, and pause for their turn
Use a distinct higher pitch, short phrases, and simple words in a slow pace
Share feelings non-verbally, for example smiling or clapping.
Interpret and respond to baby's sounds, expressions and body movements.
Ask simple questions and provide answers

 
Provides opportunities to learn language

Let baby watch and listen to adults and other children

 
Create a print-rich environment

Share a variety of books
Encourage them to lift flaps, feel textures, and press buttons to hear sounds
Provide 'talking' toys for play
Describe their surrounding

 
Support creative expression

Encourage your child to explore a range of materials, for example - painting with their hands.
Play a variety of music and encourage your baby to respond
Provide playthings of different sizes, colours, shapes, and textures, and describe them.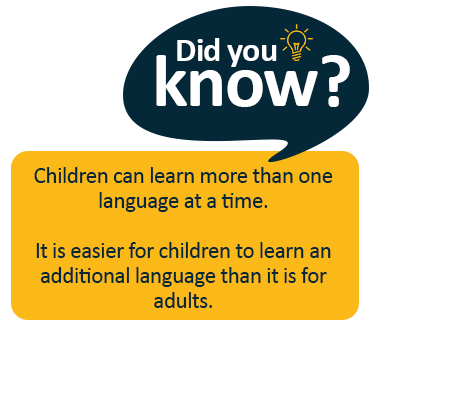 References:
Lombard IL. Positive Parenting DuPage and the Ounce of Prevention Fund. Illinois early learning guidelines for children birth to age 3. Available from: http://illinoisearlylearning.org/guidelines/guidelines.pdf. Accessed on 26th May 2017.
Mundy P, Kasari C, Sigman M, Ruskin E. Nonverbal communication and early language acquisition in children with Down syndrome and in normally developing children.J Speech Hear Res. 1995 Feb;38(1):157-67.
Raising Children Network. Speaking without words: body language and tone of voice. Available from: http://raisingchildren.net.au/articles/body_language_tone_of_voice.html/context/289. Accessed on 26th May 2017.
Aistear: the Early Childhood Curriculum Framework. Communicating. Available from: curriculumonline.ie/getmedia/e221e857-59d3-45bc.../ECSEC04_Communicating.pdf. Accessed on 26th May 2017.