Understanding permanency and constancy in infants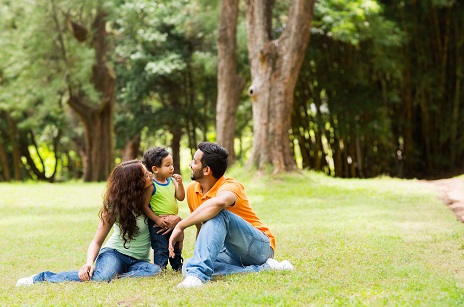 During the journey of growing-up, your baby will make another important discovery that objects continue to exist even when they're out of her sight. This is known as object permanence. During her initial few months, she believes that the world comprises only of things that is under her vision. For example when you are not around, she feels that you do not exist and when you return back, you are a new person. But when your baby turns four months, she will begin to understand that the world is more permanent than she believes. Permanency builds a sense of safety for your baby and the most important thing you can do for your baby is to make them feel safe. 1, 2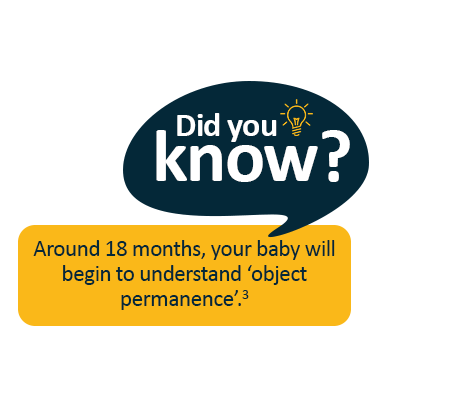 Here are a few tips to help your baby understand permanency.2
Play peek-a-boo and hide & seek: Expert suggests that parents should play hide & seek with their children every day. Even 10 minutes a day before or after school makes a difference.
Use sensory reminders: Spraying your perfume or aftershave on a child's sleeve, a family photo in a key ring, love notes in a lunchbox or pencil case, or a phone call from home at break time can give a child a sensory connection that indicates safety.
Keep them in mind: Keep a photo of your baby with you and tell them, "I keep your photo with me when you are at school, so I can see you in the picture."
Constancy is one of your baby's developmental stages related to permanency. Constancy provides your baby the stability and resilience, while helping them understand themselves and others as people of multiple parts. For example, if they misbehave they know that they have done something wrong, but they are not a bad person.2
Here are some strategies to teach object permanency and imbibe constancy in your baby4
Correct misbehaviors by being firm but pleasant. Tell the child the rule without getting angry.
Praise good behavior. Discipline is not just punishment but includes positive feedback.
Set an example. If you don't want your baby throwing tantrums, set an example by keeping your cool even when your toddler does something wrong.
Avoid reinforcing undesirable behavior. Never reward a tantrum with candy or anything else.