Make toys with locally available materials for your baby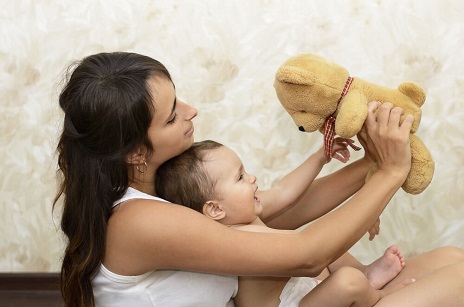 After going through multiple options available in toys you may think that toys for your baby are better if they are expensive. But that is not true, the best toys are those selected based on their suitability to your baby's age and interests. Usually, engaging toys are often home made from readily available items such as fabric, bottles, cardboard boxes, yarn, cooking pans, pinecones—the options are virtually endless. And you can make sure this happens when you make use of the play materials with locally available resources for your kids. Making toys with locally available materials is a joy onto itself. Using basic materials and your creativity, you can stimulate play and facilitate your baby's development across all domains including cognitive.1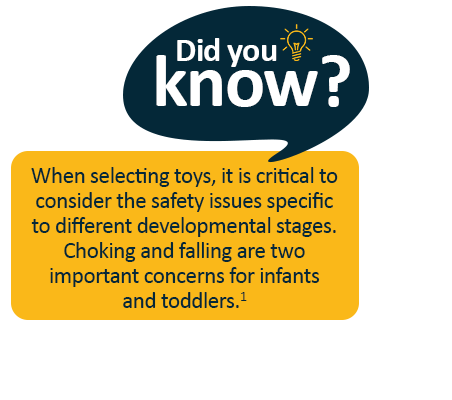 Following are few tips to make play materials with locally available resources:2
Squeeze Toy
Draw patterns on a fabric.
Cut out two pieces for each pattern.
Sew the edges and stuff with wool, beans or sweets wrappings and sew the ends.
Hand puppets
Search for a hand puppet template / pattern online
Print out the pattern and trace it on a fabric.
Cut out two pieces of the pattern.
On one piece, drew a face with a marker or use buttons or seeds for eyes.
Sew two pieces together, leaving the bottom open, so that you can insert your hand.
Picture Puzzle
On a piece of cardboard, paste or draw a picture.
With a sharp knife, cut it into pieces.
Have a child put the pieces together and form the picture.
Threading beads
Use a few strings, or a thin soft wire. Tie one end and tape the other end.
Collect several big objects so children do not swallow like seeds, bottle tops, corncobs, buttons, bones, etc.
Make holes in the objects that need it. Have your baby thread the object.
Seed Sacking (for children 4 years old or older.)
Get a wide piece of timber and a stick, which is not sharp.
Glue a stick on it.
Collect 5 to 10 seeds of different lengths.
Make a hole on one end and paint each differently
Have children assemble in any way they want.