All you need to know about improving your baby's social skills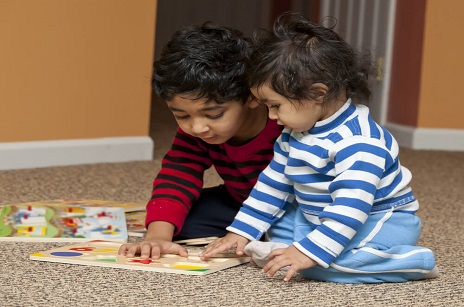 Social skills are the skills we use every day to interact and communicate with others. Certainly every parent must have observed that some babies make friends easily, while others take some time or are loners. This is also true with regard to other qualities of your baby such as self-control and tempers; some children are natural leaders, while others are withdrawn.1,2
Though many facets of social development are an intrinsic part of a child's temperament, environment plays an important part in modeling a child's social development. According to experts, teaching social skill to the children can make a difference and children with better social skills gain significantly in life.2
There are certain prerequisites to develop the social skills which comprises1:
Attention and concentration
Understanding language
Expressive language (Via speech, sign or alternative forms)
Play skills
Self-regulation
Thinking skills
Here are a few ways to improve the social skills of your kids:
Play with your baby to help develop joint attention, turn-taking, shared interests, cooperation and appropriate play with toys.
Help your baby to understand and display their own emotions and to recognize these emotions in other people.
Tell your baby social stories, which teaches children specific social skills that they may find difficult to understand or are confusing.
Take your child to different places in the house and talk to the child, even though the child may not respond or get distracted
Hold various object e.g. utensils in the kitchen and say their names – 'Spoon!' 'Cup!' etc. and give the child these objects to hold or explore, and say their names again
You could do the same with people e.g. family members, neighbours, friends, other familiar people in the vicinity; or with places e.g. windows, doors, stairs, curtains, lawn, trees, gate, road, slopes, etc.
Role-playing can help your child learn and practice the skills she needs to play with others.