The importance of developing the motor skills of your kids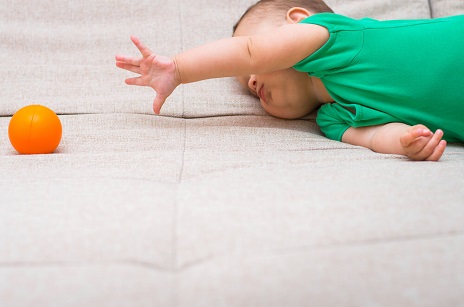 Your baby, during the first month of life, will involuntarily grasp objects that are put into his or her hands. This is due to the grasp reflex. After the first month, the grasp reflex gradually disappears and by two months of age, grasping will become voluntary for them. The ideal way for you to stimulate the development of fine motor skills is to give your baby's hands an ample amount of freedom.1
Fine motor skills involve the use of the small muscles in the fingers, hands and arms to manipulate, control and use tools and materials. The development of children's fine motor skills creates an important base for achieving other important skills for the future such as writing, drawing and self-help.2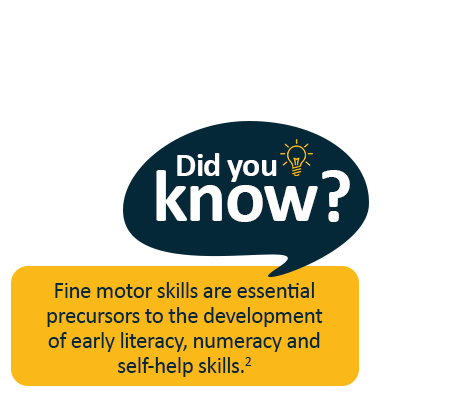 Following are few activities that can help enhance the fine motor skill activities of your kids:1
Allow to grasp: You can place a small object in your babies' grasp and then pull gently. For example, put a sock or napkin in his/her fist that you can gently pull. Use objects of different textures so your baby explores activities like grabbing, holding, dropping, throwing and releasing.
Let them reach far: You can hold small, interesting objects for your baby to reach for. You can also offer objects from one side instead of right in front of your baby.
Challenge them: As your baby grows he or she will get better at grasping objects. They will be able to pick up smaller objects and hold them for a longer duration.
Offer small foods: As soon as your baby is able to sit up and starts eating solid foods, you can offer your baby small oat cereal to grasp and play with.